I want to take you back to a wedding we did in April for the beautiful bride Lara and her groom Mike.
This has been one of our favourite weddings of this year so far. One of the big reasons is the flower choice… The bouquet features true floral royalty – the king protea.
It just so happens that my own self-made bridal bouquet included this very same flower so naturally I'm biased, but it really is the most beautiful way to make a statement if you're going big with the flowers on your big day. When a bride comes along with a taste for something a little bit bold and out of the ordinary like this, our team of florists at Regency Flowers light up with excitement!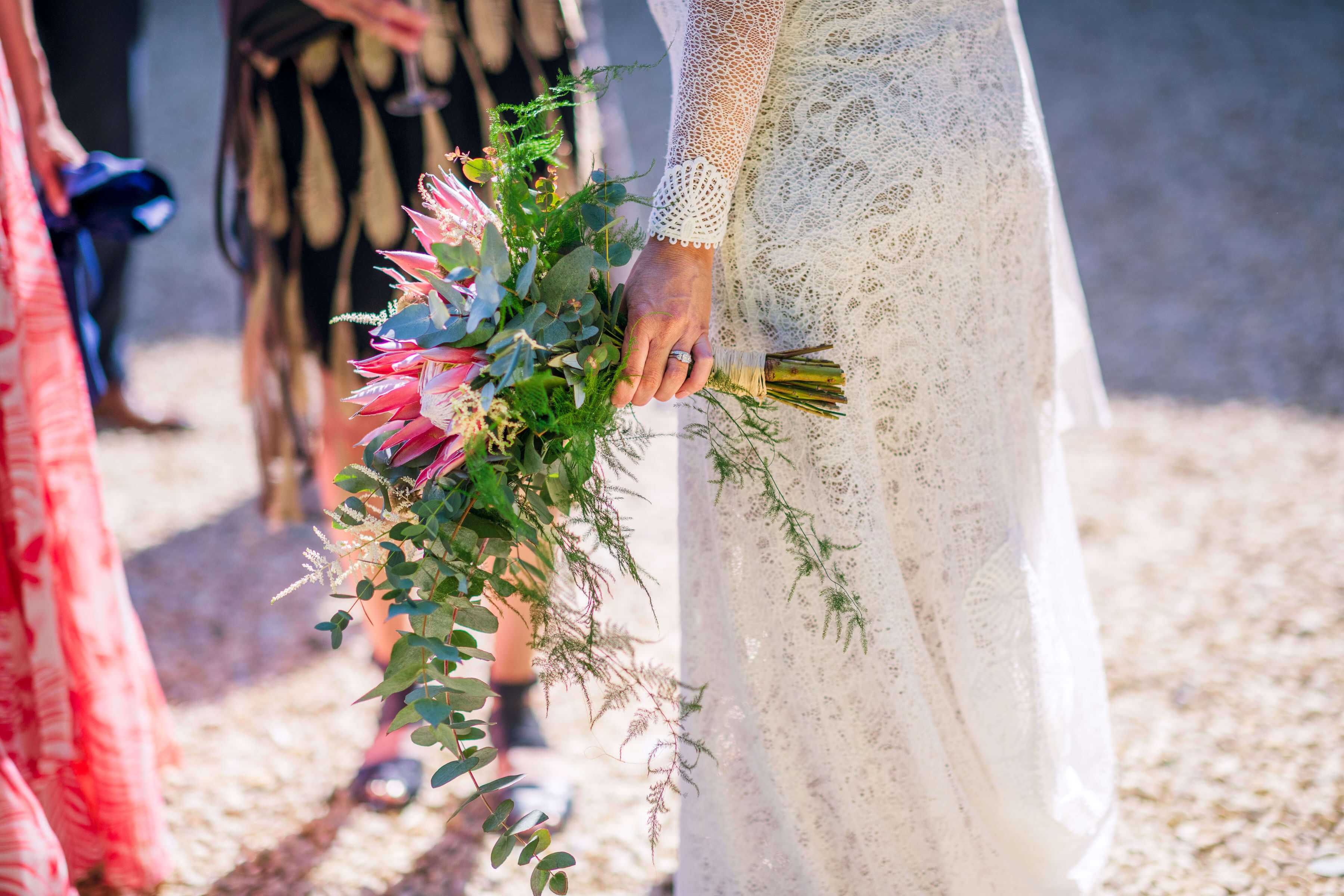 You can't go shy and retiring with a king protea bouquet, so we went big and bountiful with plenty of luscious foliage. The wild olive branches, silvery eucalyptus stems and whimsical, trailing asparagus fern all framing the Proteas to give them centre-stage.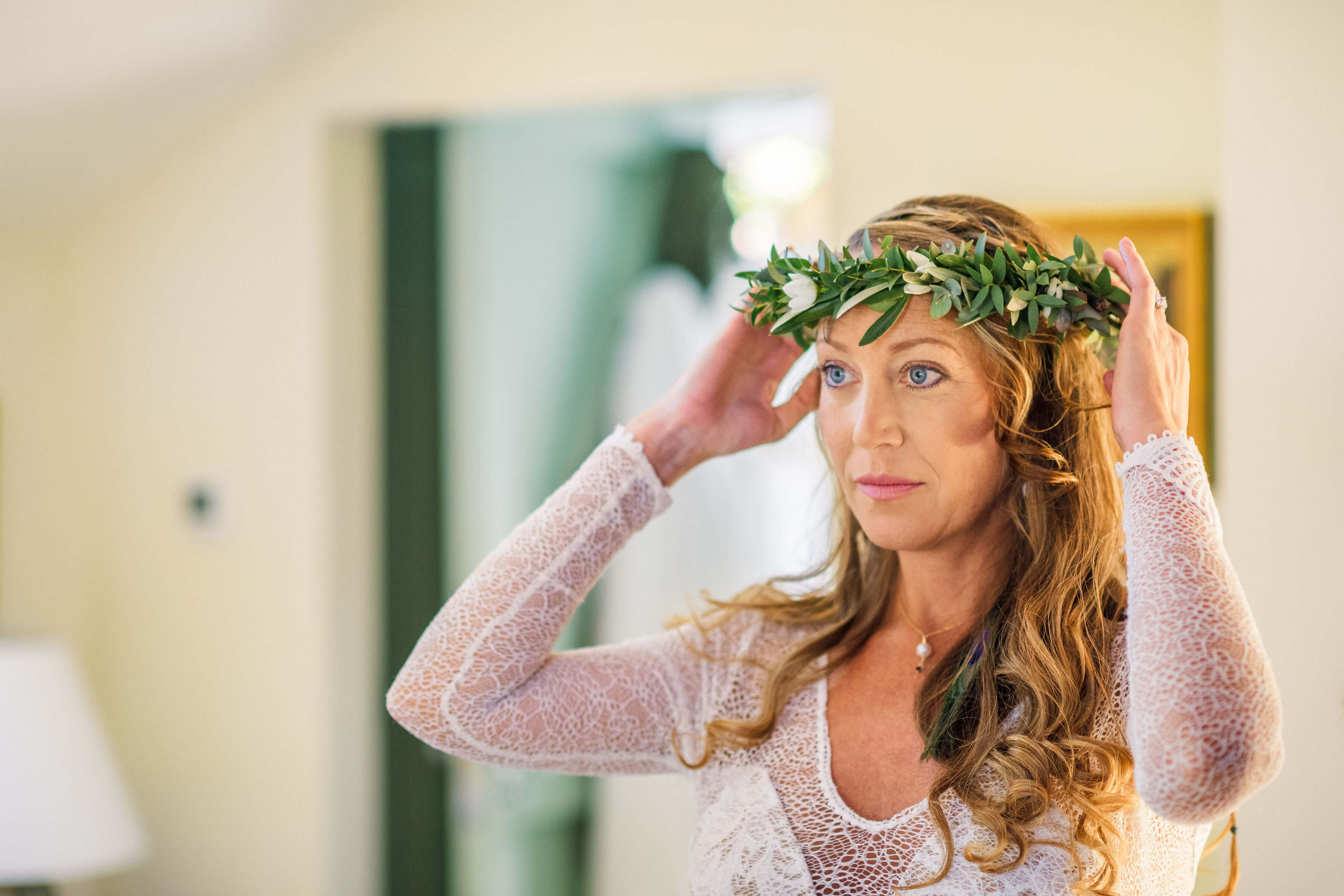 Lara also opted for a beautiful bohemian style head circlet, made from the same olive foliage as featured in her bouquet. We were really pleased with the results – it finished off her outfit beautifully on top of her gorgeous loose curls.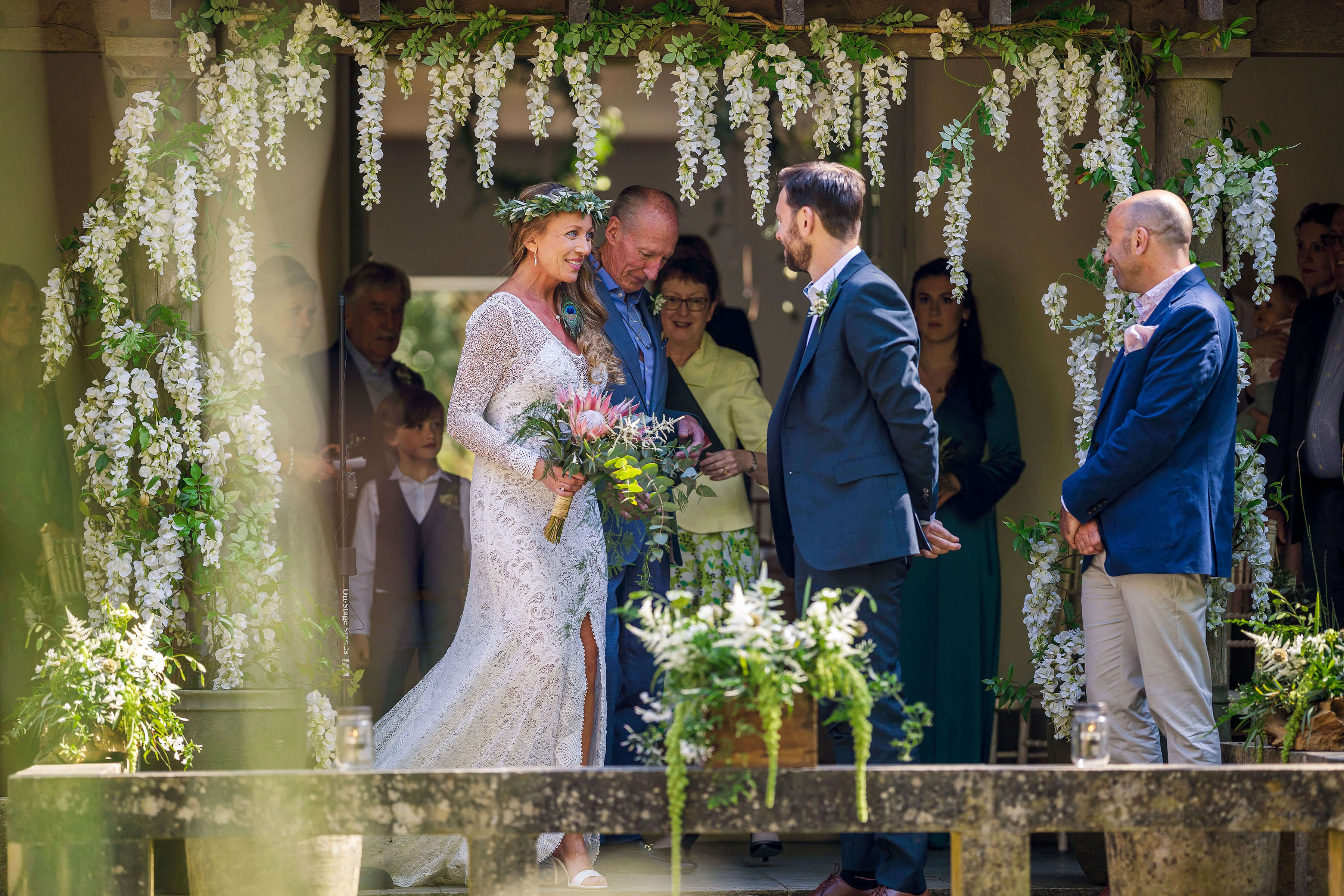 You might also notice the olive theme continuing throughout the wedding if you look closely at the confetti in the photo. This was the first time we have provided olive leaves to be used as confetti but it probably won't be the last! It's such a great touch for a natural, bohemian style wedding, especially since most wedding venues only allow biodegradable confetti.