Free local delivery on all orders over £45.00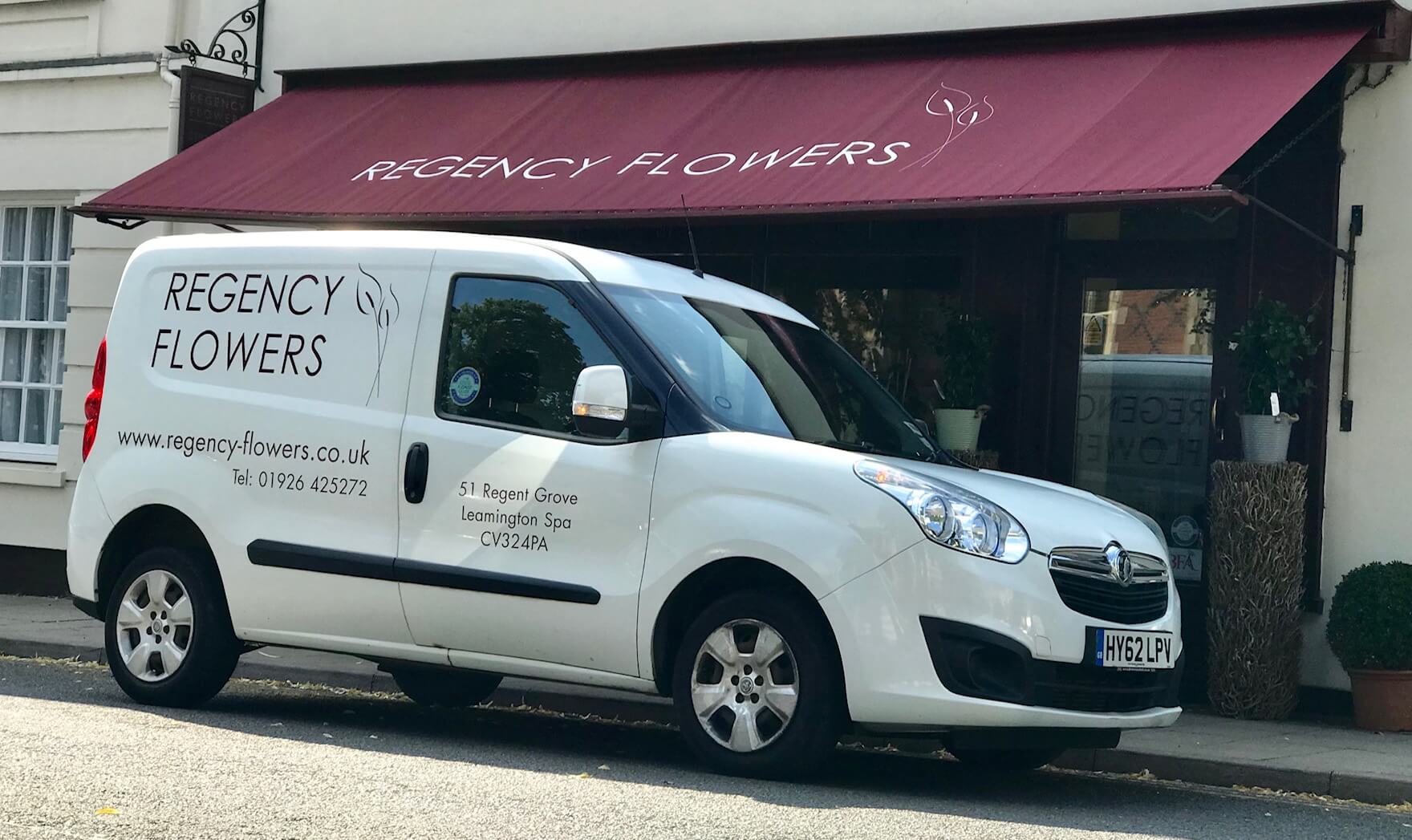 LOCAL DELIVERIES
We deliver Mon – Sat, with free delivery within Leamington Spa on all orders over £45.00. For orders under £45.00 a nominal delivery fee of just £3.50 will be charged within Leamington. We also deliver to the towns and villages just outside of Leamington for a small charge.
For same day delivery, please place your order before 1.00pm.
NATIONAL AND INTERNATIONAL ORDERS
Regency Flowers is part of an independent florist network which enables flowers to be sent throughout the world.
To send an order within the UK simply contact us by 1.00pm for same day delivery. International orders can be delivered as a next day service.
Click here or call us to place an order