We love forming local partnerships with the business near us in Leamington Spa. We also love chocolate. That's why we're excited about the new addition to our shop counter – gift boxes and bars of delicious Cenu Cacao chocolates.
We have recently got together with our good friend and neighbour from across the road Cenu Cacao to bring our customers a one-stop-shop for their gifting requirements. We do understand that there are people out there who don't like flowers and chocolate but they are rare beings! Lots of our customers come to us to buy flowers or plants to give as gifts. Flowers and chocolates both make great gifts, so what better way to expand your gift of beautiful fresh cut flowers to include something sweet and velvety that melts in the mouth and warms the heart?!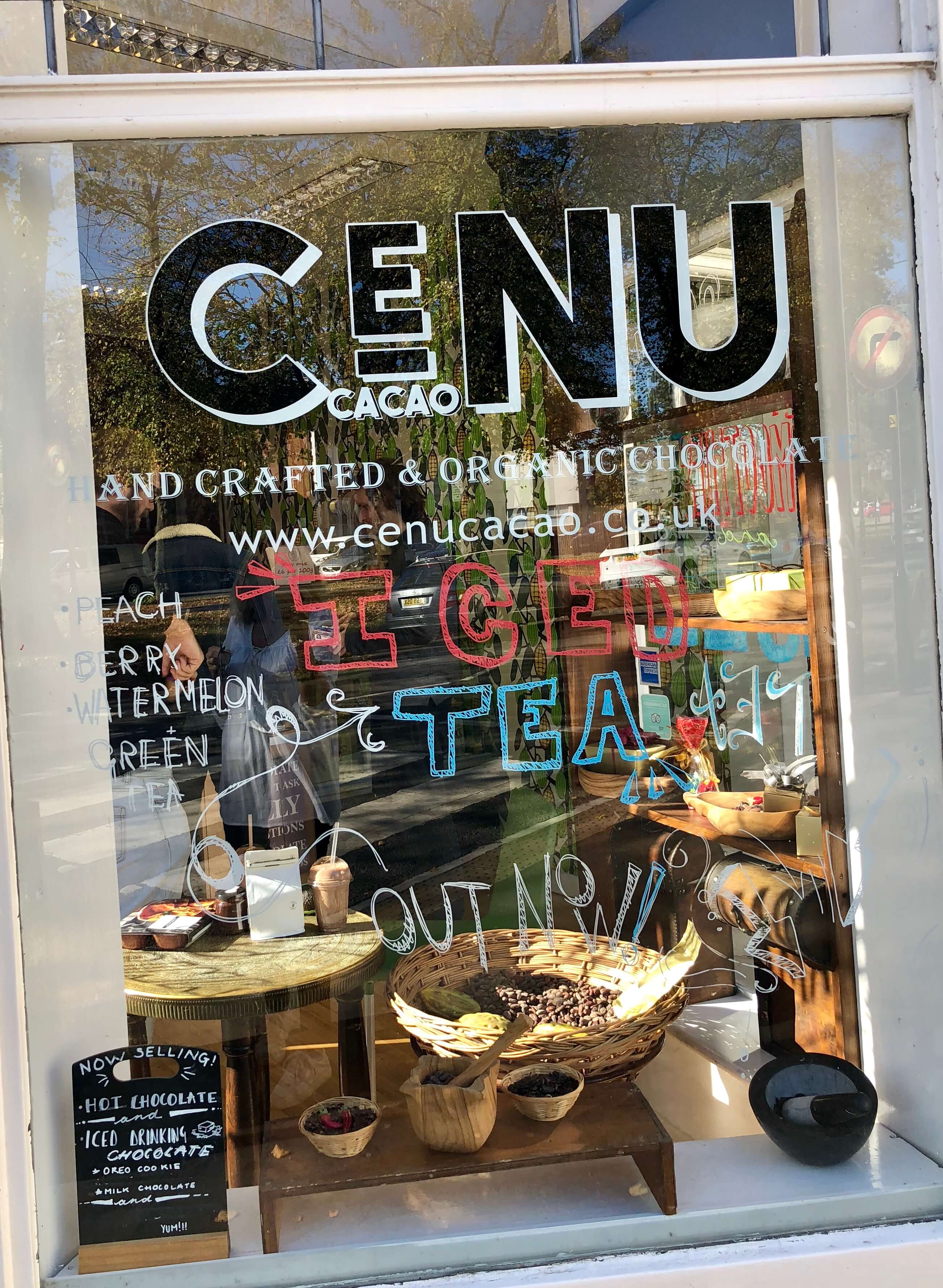 Cenu Cacao create handmade 'Bean to Bar' chocolate right over the road from us at the bottom of Regent Street here in Leamington Spa. 
There is so much to love about the shop, the owner Rosemary, and the chocolates themselves.
The second best thing about Cenu Cacao chocolates is that they cater for everyone – they make vegan, dairy-free and sugar-free chocolates. (The number one best thing about Cenu Cacao chocolate is the taste by the way!)
As well as gifts or a cheeky treat just for yourself, Cenu can also supply bespoke wedding favours and chocolates for corporate events. Basically, if you can think of a time you might want chocolate – Cenu Cacao can help you out!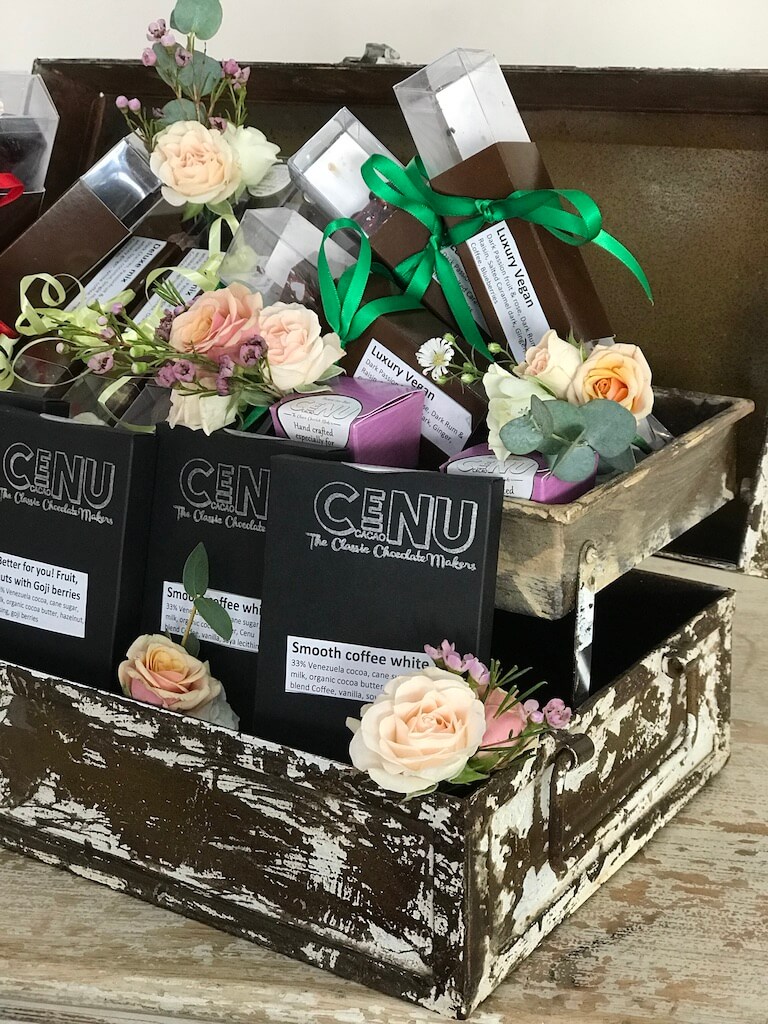 Other brilliant things about Cenu Cacao include the fact that they use only single-origin, fully-certified, organic cacao and their chocolate contains no palm oil or lecithin.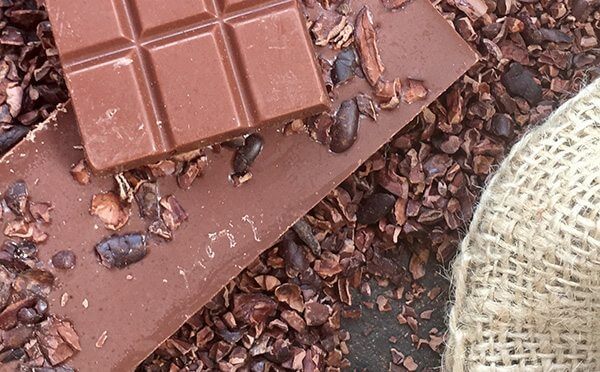 If you haven't heard of Cenu Cacao have a look at their website. Or even better, if you're local to Leamington pop in to see Rosemary, the shop's one-in-a-million owner, as she concocts her beautiful chocolates right there in the shop.
And next time you're shopping for a gift, you'll know that you need look no further than our little corner of Leamington for the classic flowers and chocolate combo, but made locally and with love!