It's hard to avoid using cliched words like 'rollercoaster' and 'challenge' when talking about the 2020 wedding season. With the ever-changing coronavirus restrictions, since March weddings have gone from being cancelled, to being restricted to 30 guests and then restricted further to 15 guests. Many of the weddings we had booked in for this year have moved, sometimes twice, sometimes three times! While this has been challenging (there – I said it was hard to avoid those over-used words!), we have had the joy and honour of being asked to create wedding flowers for some gorgeous weddings that have gone ahead in the face of all of the turmoil. There came a time when people started deciding that they didn't want to wait, but would carry on and get married this summer, even if that meant something smaller and quite different to what they had planned.
It has been a different kind of summer for us, but the wedding flowers we have made have been no less enjoyable and exciting to create as any other year so we wanted to share them with you by featuring a few of the wedding bouquets from the summer.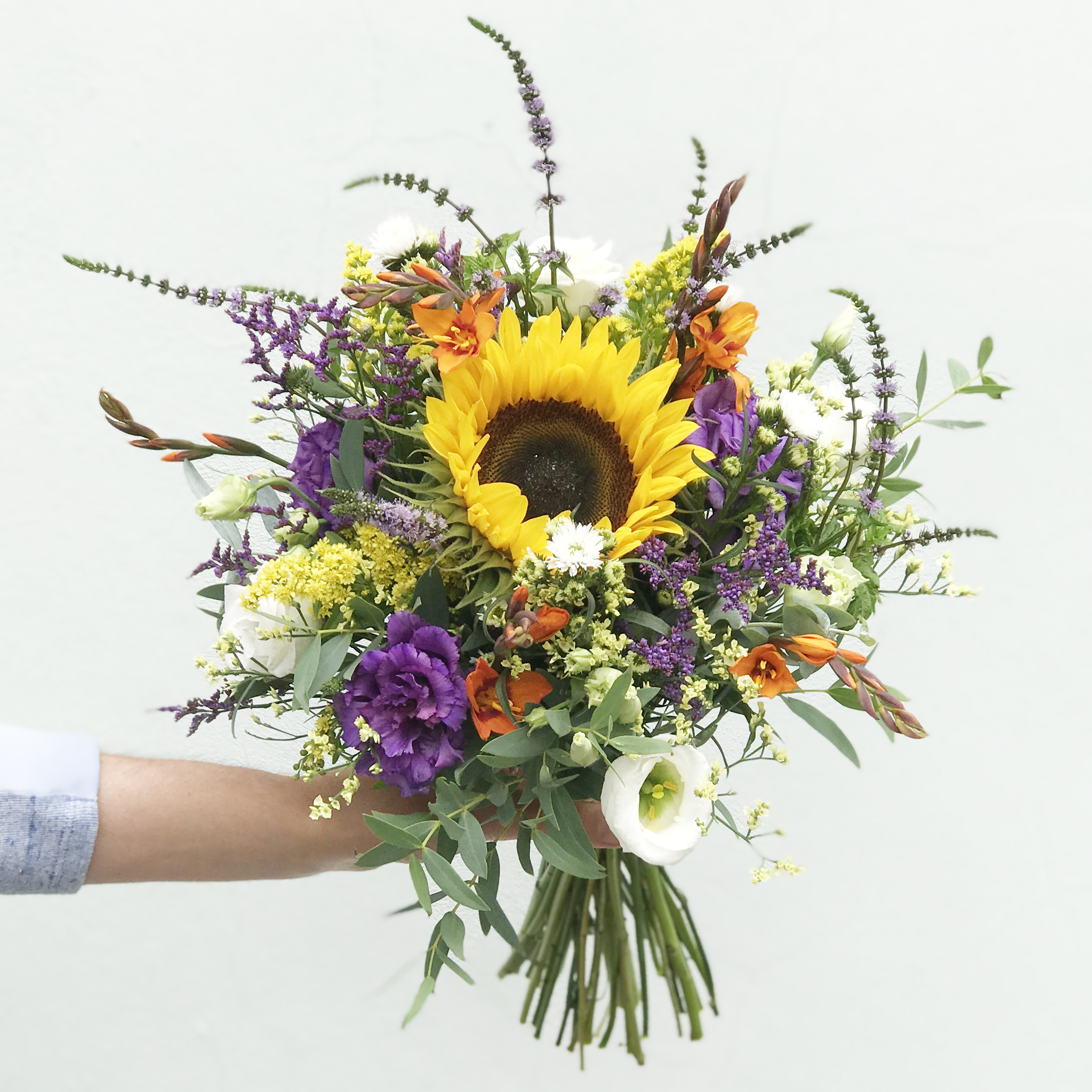 This bouquet for a late summer wedding was an uplifting handful of seasonal beauties. What brings more joy to a celebration than a smiling golden sunflower surrounded by a wild-looking mix of colours and textures?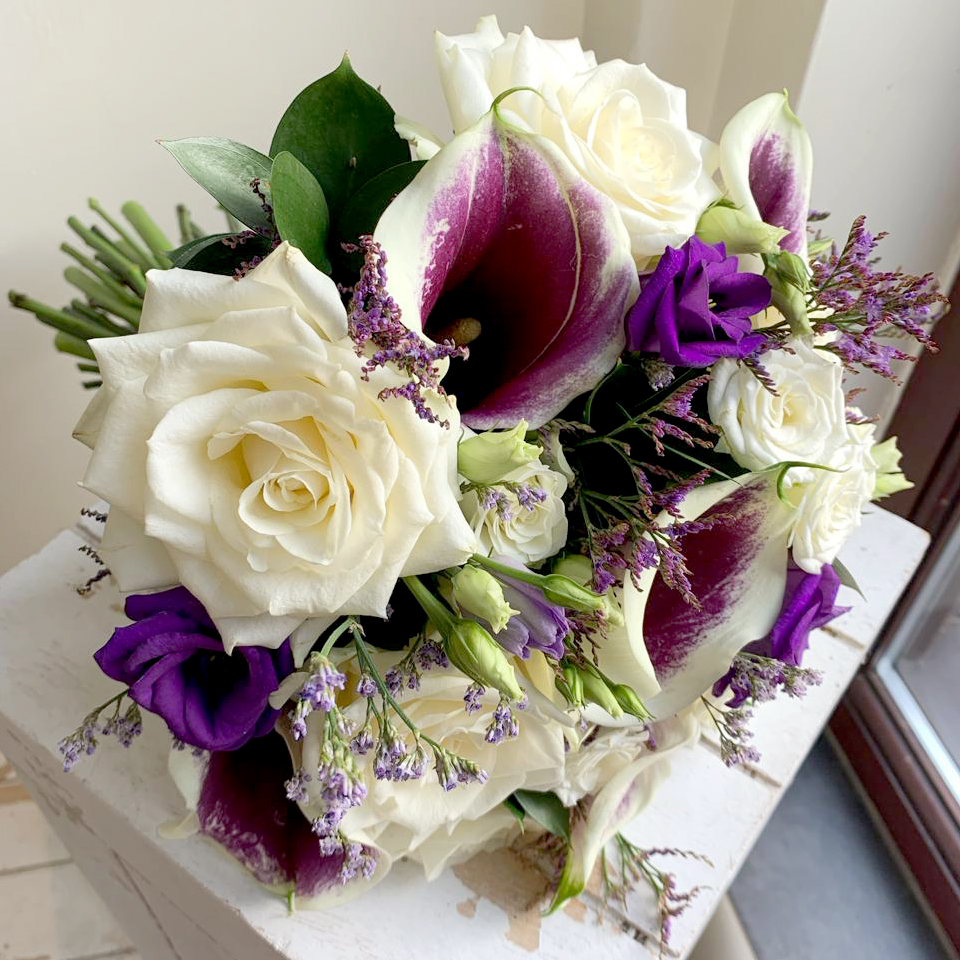 An elegant hand-tied bouquet of roses and calla lilies, softened by the lightness of limonium in a sophisticated palette of deep purples, mauves and ivory.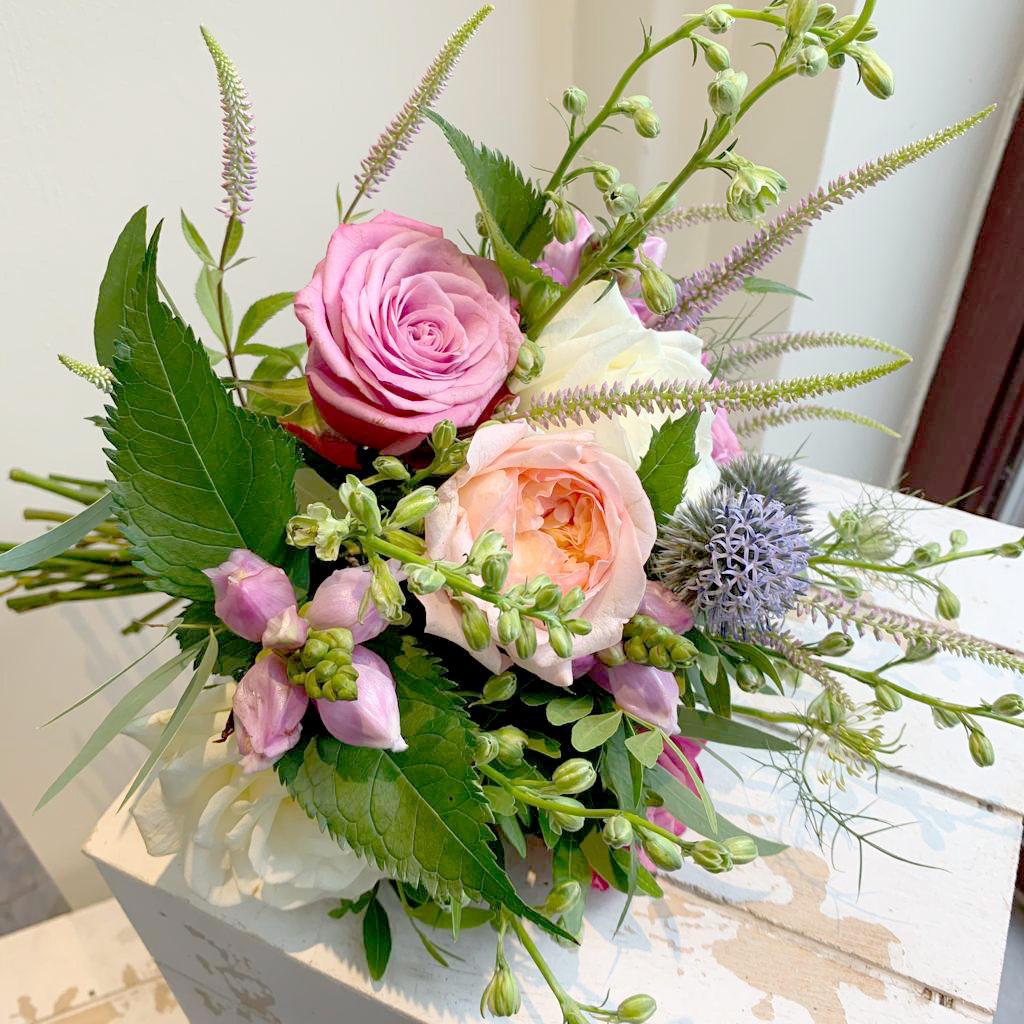 A vivacious bouquet of lively seasonal flowers, brought together by the classic beauty of roses – just like an English country garden.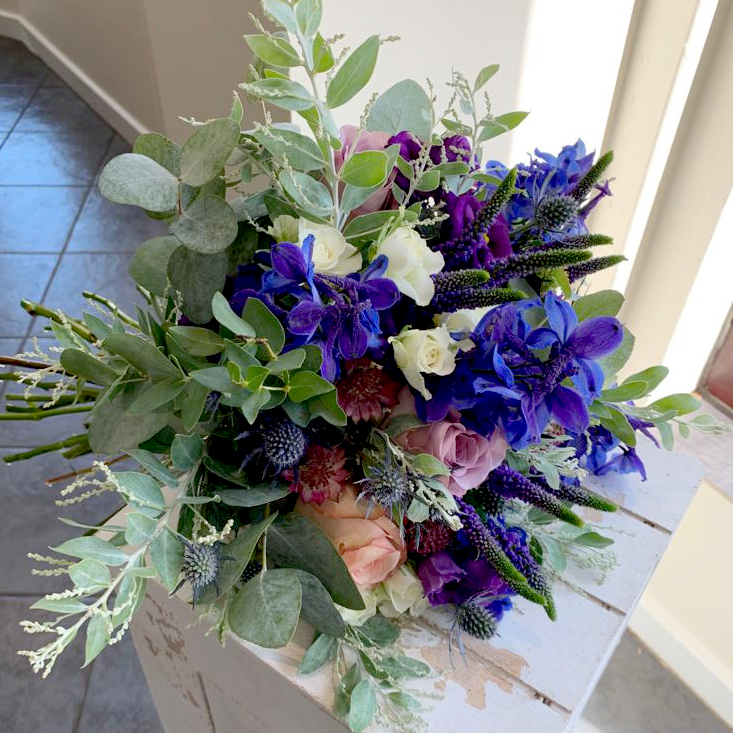 Deep blue delphiniums and velvety purple lisianthus are lightened by frosty thistle, pure white spray roses and silvery foliage.