One of our fantastic corporate clients is the stunning medieval Castle just up the road from us in Warwick. In this post I'd like to tell you about Warwick Castle and the wonderful things that go on there. Then I'll tell you about what we do for them.
What they do…
Warwick Castle was developed from a wooden fort built on a bend of the River Avon in 1068 by William the Conqueror. In its time it has been an Anglo-Saxon settlement, a medieval fortress, a Tudor prison and a stately home. Now it is a world class historic attraction. It was first opened to the public in 1978 and is currently run by Merlin Attractions Operations Limited, whose other attractions include Madame Tussauds, Sea Life, Alton Towers and Legoland, to name a few.
The history of this local treasure is brought to life for visitors from all over the world with tours, experiences and live shows demonstrating elements of the Castle's past like falconry and jousting. The Castle also plays host to a calendar of fabulous public events from carol singing at Christmas to an open air cinema in the summer.
On top of all that, Warwick Castle also makes itself available for private events – corporate functions and weddings.
Can you imagine a more memorable setting for a wedding? The ceremony in the opulent state rooms, champagne reception in landscaped gardens on the banks of the River Avon, and the wedding breakfast in the Great Hall… It makes for a truly unforgettable wedding (…and this is where we come in!)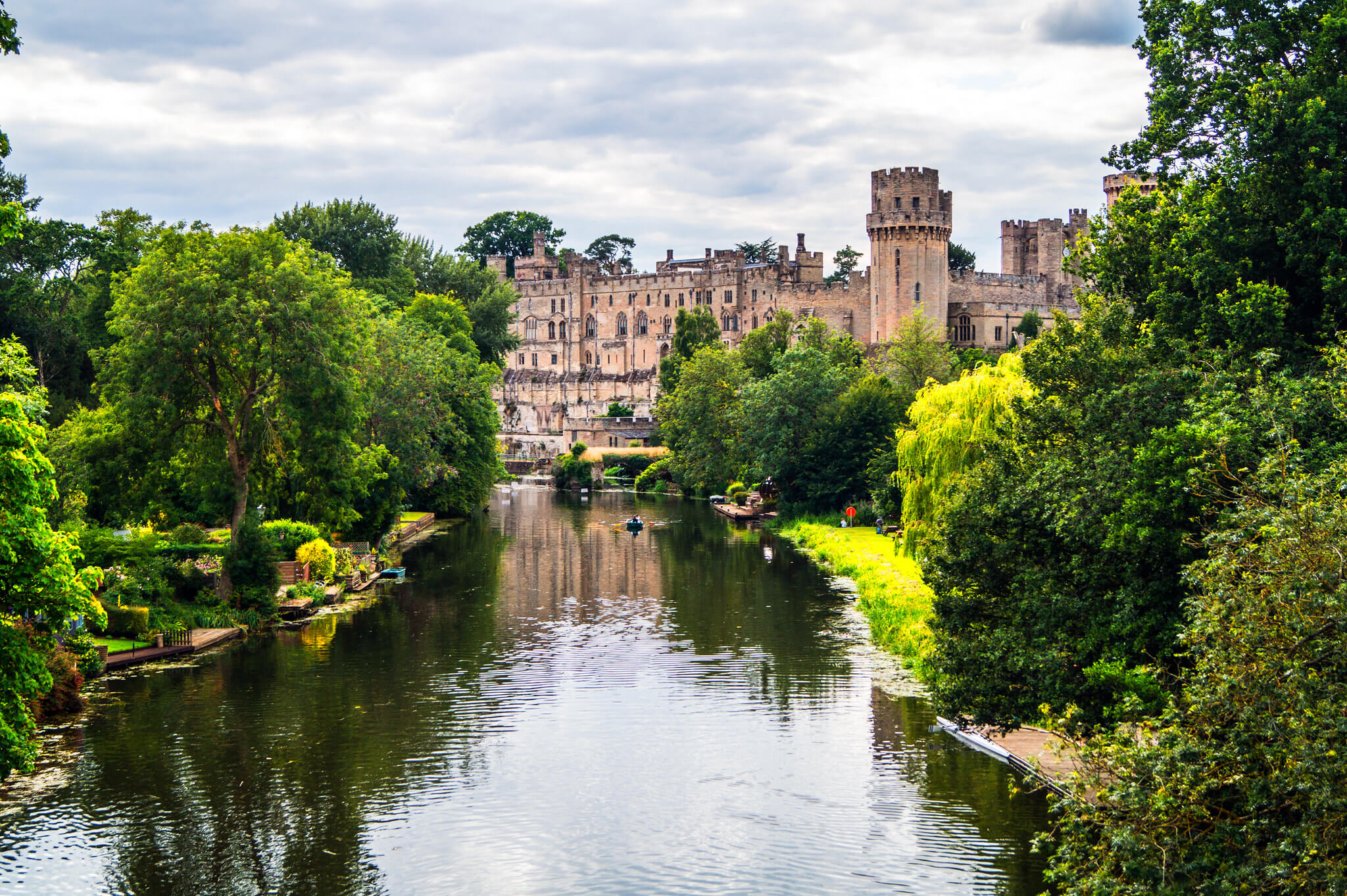 What we do for Warwick Castle…
As you would imagine, (not being particularly well-qualified to lend a hand with trebuchet demonstrations) the work that Regency Flowers does with Warwick Castle is on the wedding and private events front. On many occasions throughout the year, our little van crosses the castle moat, bearing bouquets to be delivered to brides and buttonholes for grooms as well garlands and posies and sprays of fresh flowers to decorate the ceremony or dining rooms.
We work with the brilliant in house wedding and events team at Warwick Castle to make the whole experience beautiful for couples from beginning to end, even providing them with arrangements of fresh flowers to decorate the table at their menu-tasting appointments.
As well as weddings, we are involved in all kinds of other events at the Castle – from birthday parties to corporate events.
Warwick Castle really is the most fantastic local asset and one that we are so glad to work with. There's nothing like dressing the great hall of a medieval castle with flowers to make the working day feel really rather special!