I'd like to introduce you to one of our corporate clients – Bowls England. Let me tell you a bit about them and then a bit about what we do for them.
What they do…
Bowls England is the body that governs flat green outdoor bowls in England. They serve over 2,000 member clubs across 35 county associations, providing them with a range of services including coaching, competitions and development.
Bowls England was founded on 1st January 2008, following a merger of the English Bowling Association and the English Women's Bowling Association, and since 2013 it has been based just up the road from us in Leamington Spa. In part, the relocation of Bowls England's HQ to Leamington Spa (from its previous location in Worthing) was because Victoria Park Bowling Greens in Leamington is the venue for the major event of the bowling year – the National Championships.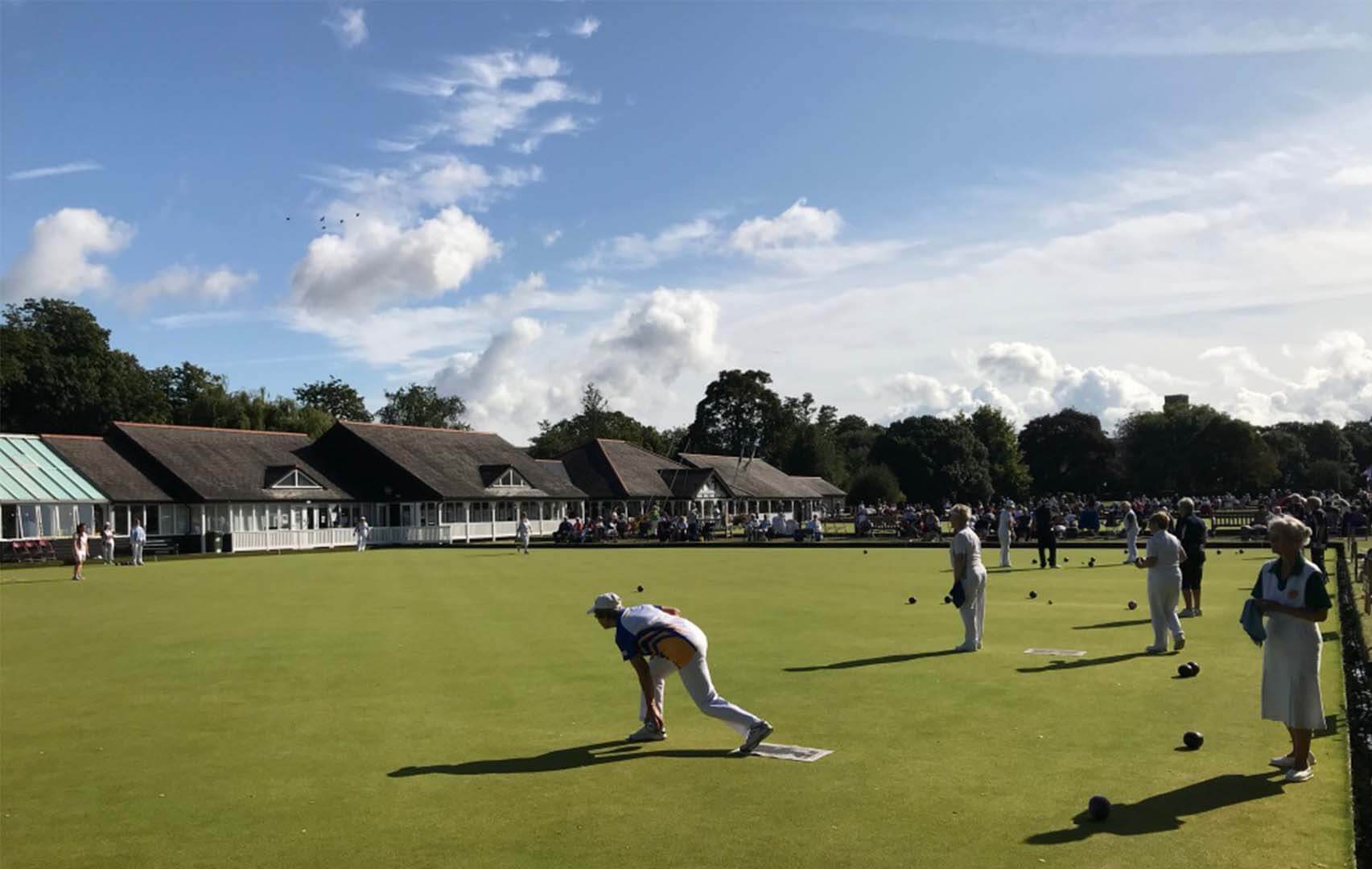 Every August, Bowls England put on this spectacular month-long event which sees players representing counties from all corners of the country arriving in Leamington Spa to compete for more than 30 national titles.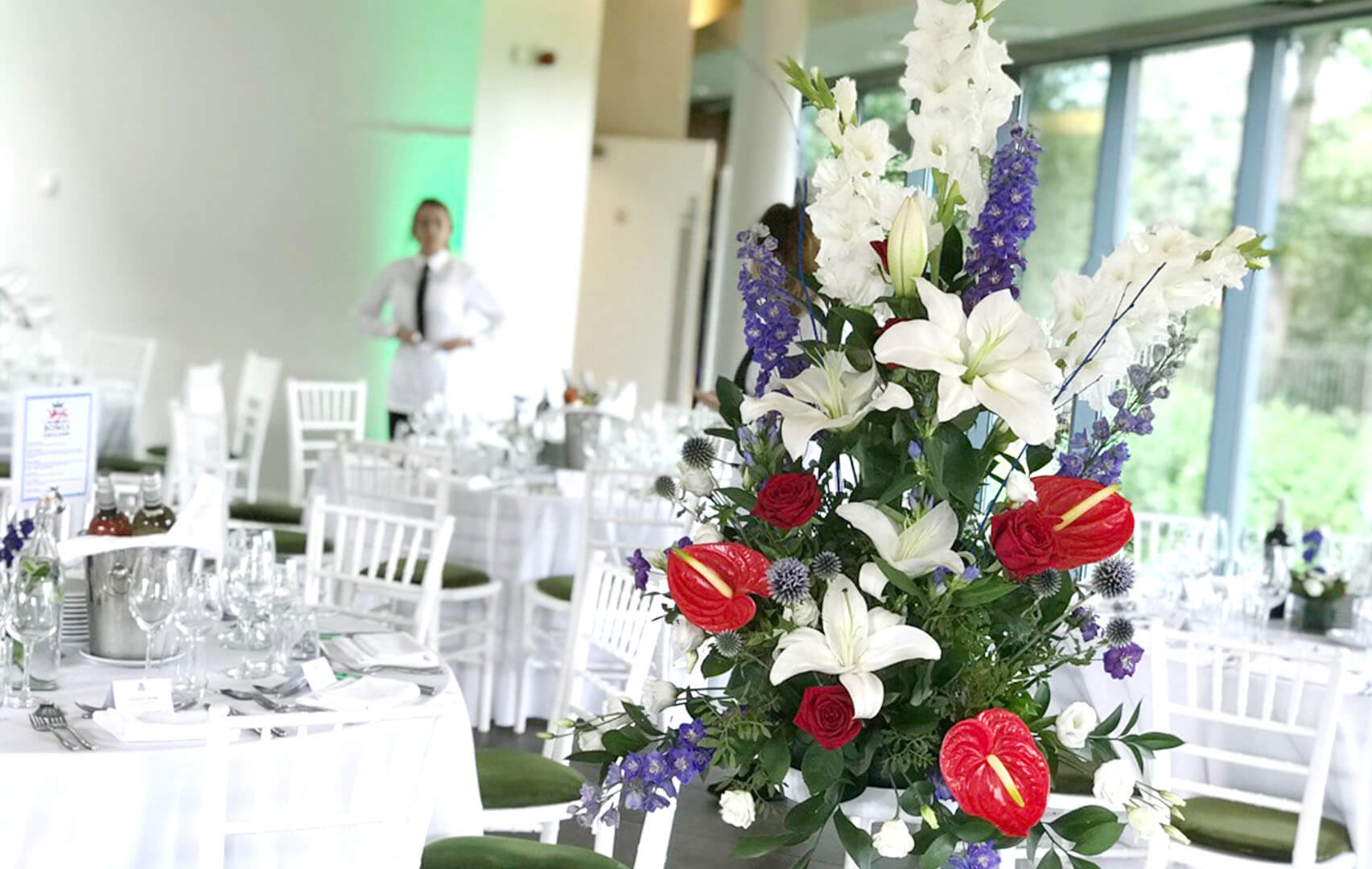 What we do for them…
Throughout the year, Regency Flowers provides Bowls England with flowers for a range of events. The biggest of which is obviously the National Championships in August.
For this event we deliver fresh table arrangements to the catering marquee in the tented village every week, making sure the 30,000 plus spectators and competitors have a beautiful environment in which to enjoy the competition. We also decorate a series of evening festivities throughout the month-long event. We make table decorations, presentation bouquets and pedestal arrangements for the gala dinners, this year held at the beautiful Glasshouse in Jephson Gardens.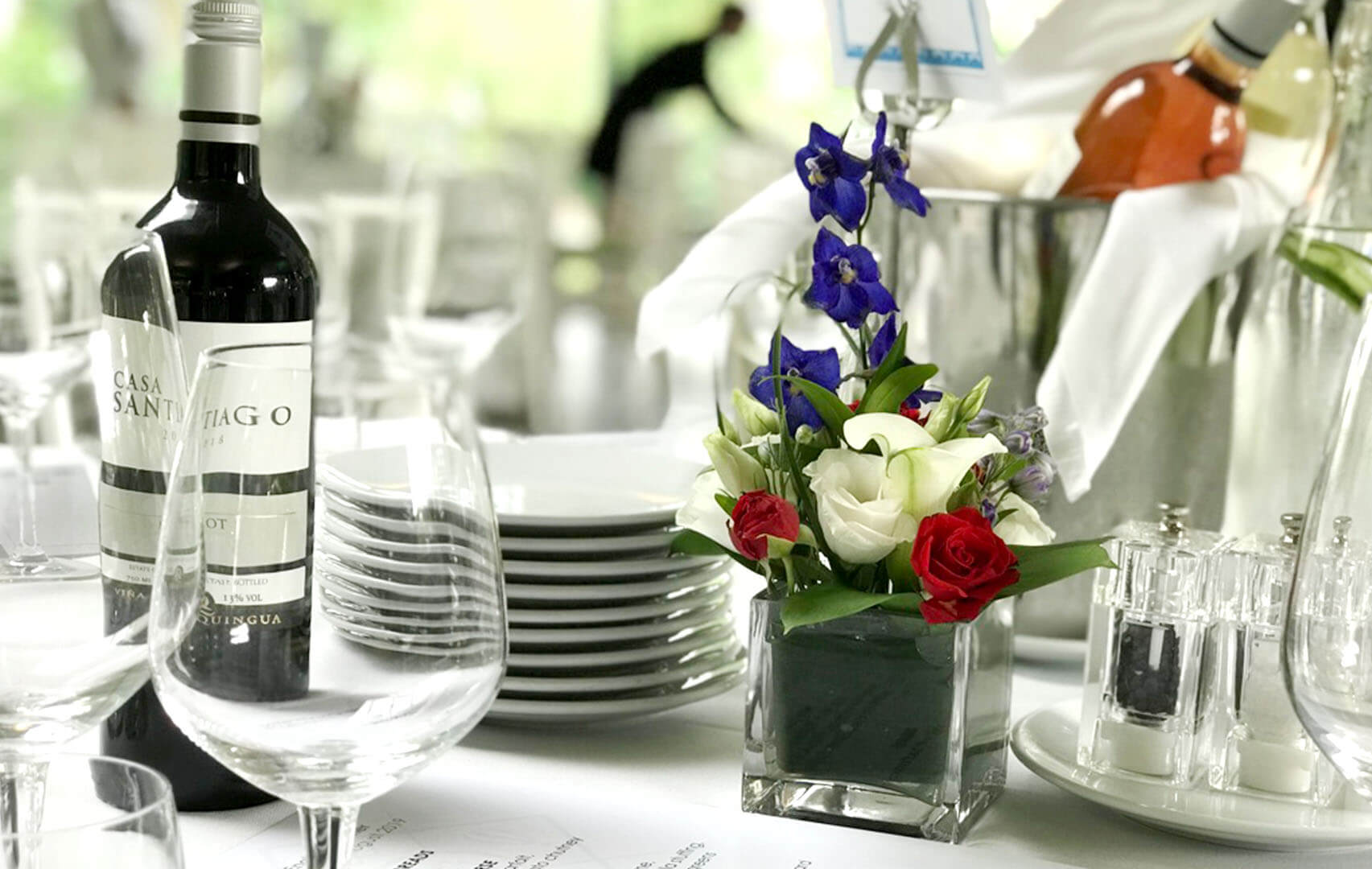 As you can see from the photos, this is a great example of the way we can tailor corporate flowers to the brand colours of the organisation. All the designs we create for Bowls England are in their signature colours – red, white and blue.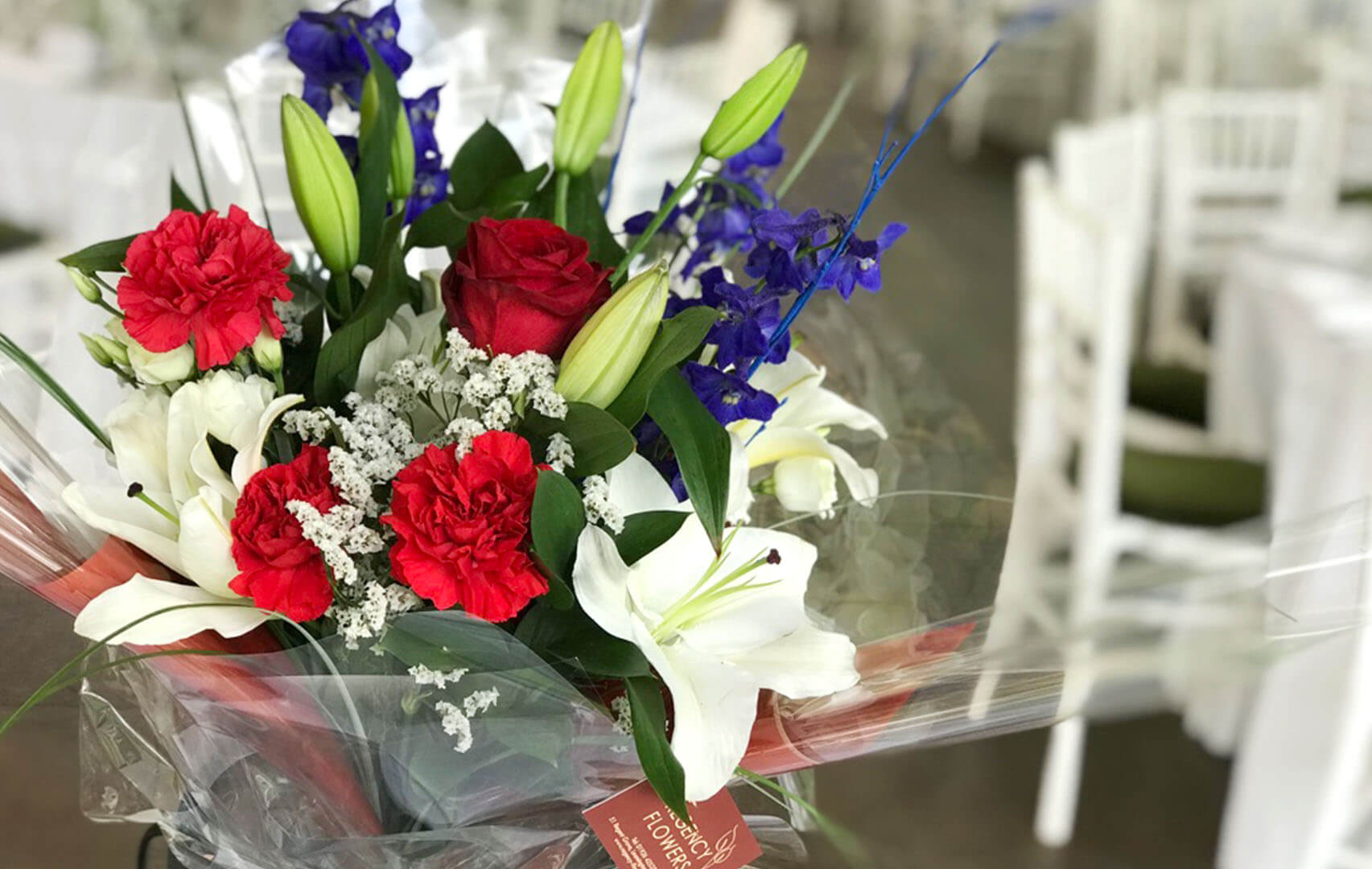 We love working with Bowls England and get excited each year when August is upon us and the town is buzzing with the influx of welcome visitors coming to compete or spectate at the national championships. It's a great feeling to be involved.
If you want to know more about Bowls England or the National Championships, you can visit the Bowls England website. And if you want to know more about the corporate work we do and how we could work with your organisation, give us a call or get in touch through the Contact Us page.